Circle Fiber's Poplar Bluff Team Expanding

Circle Fiber Hires Account Executive, Whitney Metcalf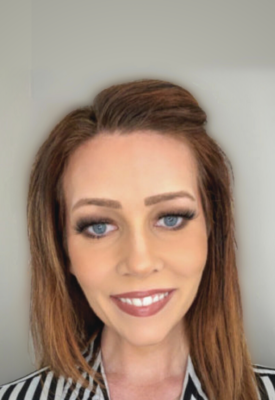 March 28, 2022-Poplar Bluff, MO.– Circle Fiber, Southeast Missouri's premiere fiber internet provider, announces the addition of Whitney Metcalf to their expanding team as an Account Executive. In her role, she will be tasked with strategically building and maintaining residential/commercial partnerships in the Poplar Bluff market.
"I'm pleased to welcome Whitney to the Circle Fiber family, said General Manager Eric Arnold. As a native of Southeast Missouri, she understands and embraces our culture. Her experience in small business operations will be vital to Circle Fiber's commercial expansion in Poplar Bluff. Her ability to connect with customers and build lasting relationships not only make her an asset to our sales team, but an invaluable leader in our community," continued Arnold.
Metcalf is a graduate of Three Rivers College with an Associate of Arts degree in General Studies. Most recently, she spent five years in Denver, CO, collaborating with clients of all sizes helping them maximize their visual identities through landscape/wildlife, portraiture, and real estate photography. She is the owner of Whitney Rae Photography, which achieved it's 10-year benchmark anniversary in 2022.
"It is a privilege and an exciting time to be joining Circle Fiber, said Metcalf. They are building a world class fiber internet network that will meet the evolving technology demands of our community. I'm looking forward to developing relationships with families and businesses in Poplar Bluff, while providing them with fast, affordable and reliable internet solutions that will exceed their expectations."
In her spare time, Metcalf loves reading and enjoying outdoor activities with her two boys and Goldendoodle.